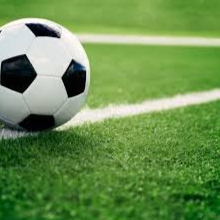 AAABettor
About AAABettor
AAABettor has been an active sports bettor for a long time. He started out through following other tipsters and learned a lot about betting theory from doing so. In having a background in finance and statistical modelling, AAABettor used those skills to model football scores, mainly for fun to start! Given the expectation of market efficiency in the biggest leagues, surely generating long-term profits was a push?
But contrarily, AAABettor found that it was very much possible to gain an edge, even in ones such as the English Premier League. He learned that in market infancy, (often straight after matches had been played on a given gameweek), he was able to find strong value prices. This was often in advance of the following week and started taking positive value bets. He had an understanding how he could process information in his model faster than the market. In being able to do this in the Premier League where liquidity is high from the get go, and bookmaker restrictions are far less likely, this was a significant advantage.
In his own words, the approach to betting is 'model based, but event driven' where he starts calculating the 'fair' odds based on historic performance and team strength. The number is then adjusted for the current situation, accounting for factors like injuries, suspensions, expected player rotation, motivation, rest days and so on. This is all combined with a strategic head-to head analysis of how the two teams match up against each other, from both a tactical and psychological perspective.
AAABettor has made a terrific start on the bot, with the highest ROI to date of all the tipsters on the platform at 11% on his model at pinnacle markets and 30pts profit in his first season on the platform. With his considered reasoning and selective approach to finding value, there are a multitude of reasons to add this excellent tipster to your portfolio. All whilst enjoying the Premier League action!
Current Results
Summary Stats
34pts profit on Bot for ROI of 11%
CLV (adjusted after pinnacle vig) = 3.3%
Actual results expected to be higher than CLV
Historical profit – 130pts for ROI of 6.5%

Unique reasons to join the AAABetBot?
Great service to follow for betting accounts health. Bookmakers do not expect a bettor to be profiting in the Premier League and this allows you to come across as a 'mug' bettor! Unlike 99% of services, following here will make it more likely for bookies to keep your account open!
Fantastic depth of analysis for the review of bets and discussion around important concepts such as CLV. Joining the 'allcomments' group on the bot will give you access to this.
Easy odds availability in high limit markets being a perfect combination for your betting.
An original platform tipster who contacted Wadster initially about being on the platform. You can complete faith he's on for the right reasons, whilst being great to talk to about all things betting.
All this and you get to enjoy betting on the Premier League with a betting expert!
Service Fundamentals
Bookmakers we recommend – Pinnacle, Bet365, Betfair exchange, William hill, Unibet, Betsson group, Coolbet.
Odds Recording – Pinnacle & Betfair Exchange achievable price
When are bets sent – No set time as based on numerous factors. Can be a week ahead of time or an hour before match. Most frequent betting time is 2-3 days before a match
Bets receveived by everyone (default group) – Model based tips available at Asian Bookmakers, Pinnacle & Betfair Exchange
Groups (additional bets outside default) – Allbets, Bet365Exclusive and AllComments
*further group info below
Groups
There are three additional groups to the default tips received by everyone.
All Bets – all bets that AAABettor personally makes. These are not going through the same rigorous model process, but are bets made based on other inputs and models. Results may actually be higher, as many are from smaller leagues, but bets must be placed quickly and access to several bookies important
Bet365Exclusive – specific bets that require a Bet365 account. Bet365 offer a very good promotion, where they pay out bets in top leagues when a team has taken a two goal lead. This adds great value to a bet, and should be utilised if you have a bet365 account. It is highly recommended to enter this group if you have an active account. Read more about the long running promotion here.

All Comments

– unrelated to receiving tips. Join to receive comments about the bets and summaries of how matches have gone.
Instructions for joining groups
1) To start type /help – this will bring up all the commands and you will see the group options at the bottom.
2) Next click the /listgroups option to see the group options available to you (allbets, bet365exclusive & allcomments).
3) Then you need to select the /joingroup option and simply type in the name of the group you wish to be a part of (I.e. 'allbets'). If ever wanting to leave this group you do the reverse by selecting the /leavegroup option and typing out ('allbets').
Further Enquiries
You can get in touch with AAABettor about all bot related enquiries to my email – aaabetbot@gmail.com or on twitter @AAABettor.